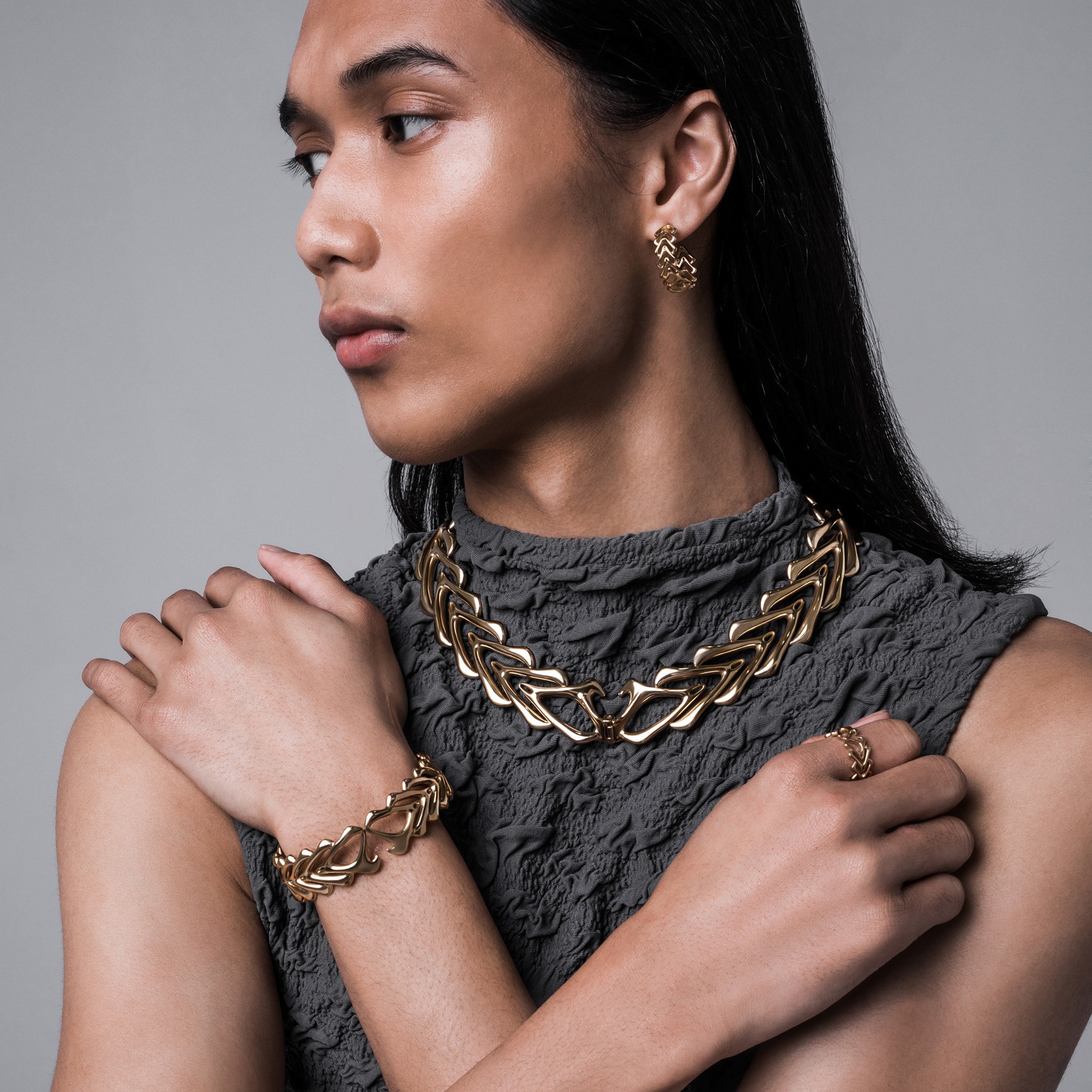 Four piece collection of jewellery created with Vitaly.
Featuring a chain, ring, bracelet and earrings,
Each piece in this collaboration is constructed from Vitaly's univers 
with my signature wishbone structure —an alien-like motif that recurs throughout my footwear and industrial design projects.
These pieces feature some of the most complex engineering ever integrated into vitaly's pieces.